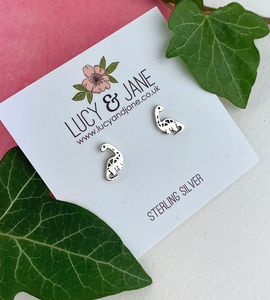 These Diplodocus dinosaur earrings are perfect for all fans of dinosaurs - old and young alike!

We also do some sterling silver T-Rex dinosaur studs if you want to collect them all!

Perfect for any age as the sterling silver studs are kind on ears!

SPECIAL OFFER - Buy any 3 pairs of earrings and get £5 off.  Use code EARRING at checkout.